Use our global backbone to bring the cloud right into your network - with a private and dedicated connection that bypasses the public internet. Gain more control of your bandwidth, with higher security, reliability, and lower latency.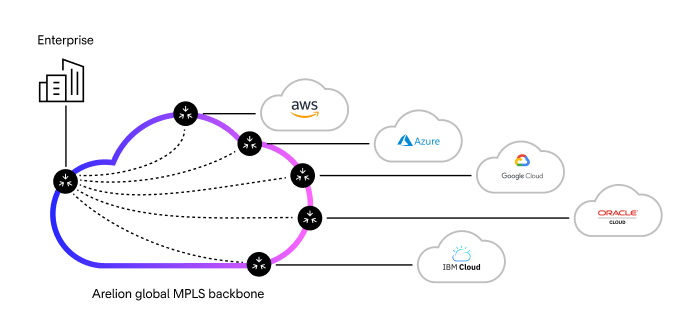 Flexible pricing options
We offer flexible pricing options to accommodate your changing bandwidth needs. You have the freedom to modify contract terms at short notice and you configure your connection using our online portal with simple purchasing options.
Reach multiple clouds at scale
Use a single port to connect with one or multiple cloud providers and scale your cloud usage by increasing or reducing your bandwidth, on demand.
Service Coverage
Cloud Connect is your gateway to an ecosystem that connects you to the major cloud providers. Our partnerships with the leading cloud providers ensure extensive global reach to AWS, Google, Microsoft Azure, Oracle and IBM.