When your network is under more pressure to carry high volumes of data across long-distances, DWDM is the perfect technology for the job. Multiple wavelengths of light (or colors) are used to transmit data over the same optical fiber to efficiently utilize your infrastructure.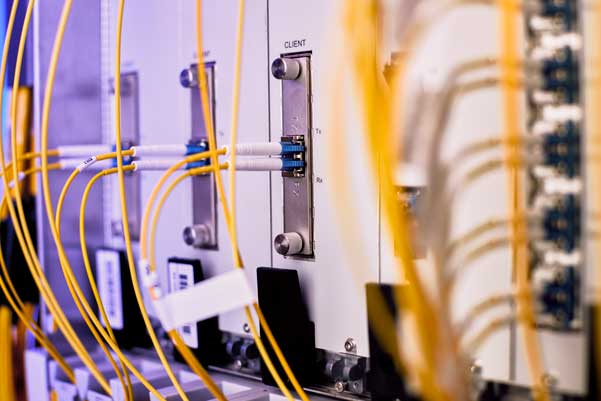 Dedicated point-to-point connections
Our Wavelength services support diverse, bandwidth-intensive applications like video, voice, and storage across your global sites - with access to more capacity when needed. The simplicity of wavelengths makes your network more versatile and efficient when deploying point-to-point connections between remote sites and data centers.
400GE Wavelengths and beyond
We were the first to offer 100GE wavelengths on both sides of the Atlantic, and as of October 2022, we have deployed 400GE in 95% of our European network and 70% of our US network.
According to the latest Frost & Sullivan report, 400GE has been very well received by the market - especially when it comes to total cost of ownership (TCO).
Customers can choose single links or a redundant ring network topology to build their own network for connecting key sites.
Service coverage
From fast-growing startups to established fortune 500 businesses – you can entrust our wavelength services as the backbone of your business. Our extensive network connectivity offers you access to wavelength services across international borders.
Wavelengths service options for various levels of resiliency and redundancy:
Single link - unprotected as standard
Protected link - dual fiber route between same locations, protection switching
Dual-link - diverse fiber routes and end locations, customer does own switching