Ethernet is THE universal communications protocol commonly used for building Local and Wide Area Networks (LAN & WAN). Although it was commercially introduced more than 40 years ago, it is still the most widely adopted connectivity technology. Ethernet has evolved over time with improvements in speed, security, and quality to meet ever-changing network needs. From connecting computers within Local Area Networks to reaching Wide Area Networks, Ethernet continues to grow and is now becoming critical for the delivery of ubiquitous connectivity powered by mobile technology, cloud computing and big data.
Ethernet is used for business-critical network connections to data centers, corporate hubs, public and private clouds, as well as for backbone connectivity. It is especially favored by business verticals such as finance, health care, manufacturing, and other industry verticals where security and reliability are non-negotiable. Ethernet enables high speed connectivity and efficient management of traffic growth, allowing business-critical networks to keep pace with explosive demand.
With well-established industry standards, the configuration and adaptation of Ethernet is made easy. Different topologies support a variety of customer requirements:
Point-to-Point
Provides a simple, point-to-point connection between two locations, with high security, low latency, and flexible bandwidth.
Hub & Spoke
Simply explained, is a point-to-multipoint topology which is beneficial where a larger number of sites connect to a central head office, data center or cloud location.
Any-to-Any
Based on the Virtual Private Network (VPN) concept, is ideal for connecting different business sites to support core interaction and communication services. Each location is simply connected to a common Ethernet VPN which facilitates secure any-to-any connectivity between all sites at Layer 2, allowing customers to manage their own IP adressing and BGP sessions.
Ethernet services and technologies
Ethernet VPL
Ethernet Virtual Private Line (EVPL) service provides high-speed, secure Layer 2 point-to-point connectivity between any two locations. Also supported "hub and spoke" configuration is most applicable for businesses who have a main head office and smaller branch offices.
EVPL is a very cost-effective solution that can be easily adopted and implemented in accordance with well-defined Metro Ethernet Forum (MEF) standards.
Ethernet LAN
E-LAN service provides any-to-any or multipoint-to-multipoint configuration with a full mesh connectivity between a number of sites. E-LANs are used to create Layer 2 VPNs, providing foundation for multicast networking. E-LAN is a highly reliable solution with different classes of services for easy traffic prioritization.
Ethernet VPN
Ethernet Virtual Private Network (EVPN) is a technology used to provide both point-to-point and multipoint services. EVPN has been defined to fill the gaps of Layer 2 VPNs, benefiting from Border Gateway Protocol (BGP) for more efficient multi-destination traffic delivery.
Ethernet over MPLS (EoMPLS)
Ethernet-over-MPLS technology is based on a tunneling mechanism for Ethernet traffic through an MPLS (Multi -Protocol Label Switching) network. There are numerous ways of offering Ethernet services – EoMPLS supports multiple topologies and offers inherit protection with ability to dynamically build Label Switched Paths (LSP) between the end points, avoiding network failures. The technology is often used and applicable for Internet service providers, enterprises and as data center connectivity.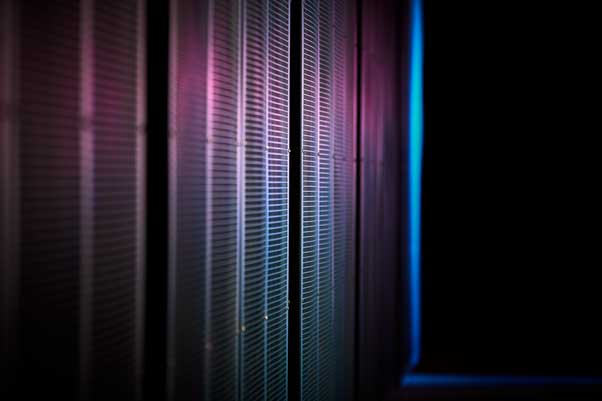 Key advantages of Ethernet services:
High-speed private connectivity with low latency
Security and reliability – delivering high availability
Efficient management of traffic growth
Design flexibility for different topologies
A universal technology which is easy to adopt and implement
Comprehensive SLAs
Why Arelion Ethernet?
Our Ethernet solutions support demanding requirements from companies that need full network control and reliable connectivity to data centers, clouds, corporate hubs, or the Internet backbone.
Arelion's Ethernet solutions leverage our extensive, high-capacity Tier-1 global network and deliver guaranteed bandwidths from 10Mbps up to 40Gbps. Customers can take advantage of different topology options in compliance with MEF standards.
Our global network connects more than 350 PoPs in key connectivity hubs worldwide, major Cloud providers, and a network of over 450 certified local access partners.
Additionally, Arelion provides exceptional customer care 24/7. Since 2014 we have been repeatedly recognized at the World Communications Awards for our Customer Experience and we have a high NPS score of 51 (2022).